DETAIL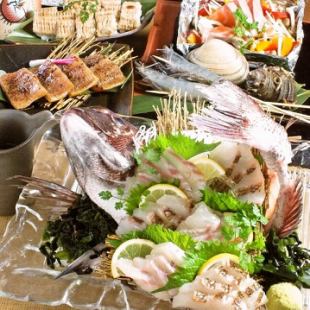 ☆ the most popular ☆ The appearance of the sea bream cheerfully [Akashi tei specialty course «all 8 items» 120 minutes with all you can drink 【5000 yen】
5000 Yen
Cooking only 3500 yen
Menu
☆ Opening with local ingredients

☆ Ryoru! Akashi's Snapper's appearance (fresh sashimi and baked frost building)

☆ Use plenty of fresh fish! Seafood salad

☆ Cherish the feeling of the season.Creative comb type tempura 2 kinds

☆ Wall thickness, steaming recipes of specialties Confucius

☆ 3 kinds of beach grilling
Example (angelic shrimp, seasonal vegetables and fish's fried noodles, special season shellfish purchased today)

☆ umami and sweetness, Confucius stick sushi

☆ Contracted egg's homemade commitment pudding


* The contents may change depending on the purchase situation.
Coupon that can be used
Drinking party support ★ OK at weekends OK !! All you can drink for 30 minutes ★

Presentation conditions

At the time of booking

Conditions of use

Other ticket services not be used .4 people or more. Card unusable. Reservation is needed

Expiration date

January 04, 2017 to the end of August 2017

【Banquet support】 More than 10 people ★ Course cuisine with 1 leader ★ Free ★ All you can drink free of charge over 20 people

Presentation conditions

At the time of booking

Conditions of use

When using course with drink unlimited course, other tickets and services can not be used together 1 pair 1 time 1 card card unavailable Required Reservations for 10 or more people

Expiration date

February 02, 2017 - End of August 2017